When it comes to small business loan rates, getting the best rate often comes down to preparation and opportunity. As Oprah Winfrey said, "I believe luck is preparation meeting opportunity. If you hadn't been prepared when the opportunity came along, you wouldn't have been lucky."

Looking for investment procurement assistance? Get a free 15 minute engagement session now!
Preparing for a Small Business Loan
Each lender tends to have different prerequisites for their borrows. However, there are some common steps you can take to show you're preparedness, regardless of the lender, which can reduce your small business loan rates.
Financial Documents
Oftentimes, it's about the numbers when it comes to lending. Lenders will want you to have a strong set of financial projections. They want an idea of your profits and losses over the course of 3-5 years, what your cash flow looks like, and how you plan to repay the funds you borrow. If the numbers don't add up, they're going to be less likely to lend you funds. Not only do they want to see your business financials, they want to know where you stand personally, if you're using your providing a personal guarantee. If your business is new, you'll likely need a personal guarantee.
Business Plan
Not all lenders require a full business plan. Sometimes if you're able to fully articulate your business, that's good enough. Even if your lender doesn't necessarily require a business plan, it's a good idea to have one. Companies with business plans are twice as likely to succeed than those that don't have business plans. That should tell you something. Also, going to the lender with a business plan shows them you're serious about your success. Anything you can do to increase the lender's confidence in you is a plus.
Credit Worthiness
There's no doubt lenders will be looking at your credit worthiness. For most lenders, this is a combination of your credit score and history. Check you credit report resolve any discrepancies and remedy any negative reports. Mistakes happen, but it's up to you to take responsibility and correct them.
Lender Requirements
Understand what lenders are looking for in a borrower and shore up those areas. Below, you can download the FREE Guide Demystifying Small Business Loans for Women: 5 Elements for Turning a Bank "No" into a "Yes!" In the guide, you'll find exactly what banks assess in a borrower and how you can improve your chances of obtaining lending.
WE CAN HELP YOU DISCOVER EXACTLY WHAT YOU NEED TO OBTAIN THE FUNDS TO START OR GROW YOUR BUSINESS AND BUILD A HEALTHY FOUNDATION FOR YOUR COMPANY, WHILE REDUCING THE STRESS OF DEVELOPING A BUSINESS PLAN BY DOING IT FOR YOU.
Finding Opportunities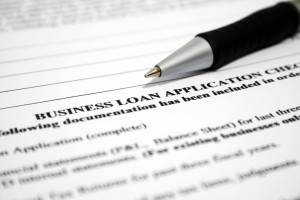 Once you're prepared to approach a lender, it's time to find the opportunities to reduce your small business loan rates.
The Right Lender
Not all lenders are created equal. First, be aware of predatory lenders. These lenders tend to have exorbitant fees and outrageous interest rates. On the surface, the deal might look okay. For example, a lender offering an interest of 6%, which isn't too shabby. Once you read the fine print, you might find they interest rate is 6% monthly, which equates to 72% APR. Next, understand that different lenders offer different terms. It's okay to shop around for the best rates. When you shop around, look at traditional lenders (banks), credit unions, and non-traditional lenders.
Interest buy down
Consider an interest buy down. Be sure to calculate the costs of the interest buy down and compare it to the interest you'll be saving over the long term. That'll help you determine if the interest buy down is worth it to you. Also, key your eyes out for special programs in your area. Sometimes you'll find a local, city, or state incentive that'll help you buy down the interest rate, saving you a significant amount of interest in the long run.
Consider SBA Guarantees
Lenders often base their rates on the risk of the borrower. One way to lower your risk is to get an SBA Guarantee. For borrowers who qualify and obtain an SBA loan help lower the risk to the lender. The SBA will guarantee a portion of the loan (up to 85%), which means the SBA will pay back a percentage of the loan to the bank if the borrower (you) default. Though the lender still determines the interest rate, the SBA caps the interest rate the lender can charge.
Final Thoughts
Decent small business loan rates are out there if you're willing to properly prepare and look for opportunities. Also, if you don't get the rates you're expecting, don't be afraid to ask what you could do differently or improve for better rates. You might find that making a few adjustments and returning may earn you an improvement.