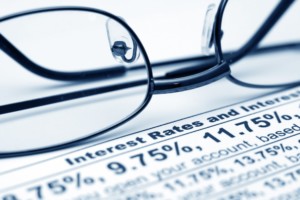 This week, I received an article in my Google alerts, which talked about ways to get business loans. At the top of the article was a loan calculator. One of the things I noticed was the payments were really high for the requesting amount. The payments were $416 a week for an 18-month loan of $18,000. Alternatively, you could make monthly payments of $1,816. Was it fees making the loan payments so high or was it the business loan interest rates?
If you don't see the problem here, I'll break it down with a little math. If you were to take out this loan, your repayment would be $32,604. This means you'll be paying $14,604 in interest alone. The total amount you're borrowing is $18,000, but you're paying over $14,000 in interest over the course of 18 months. YIKES!
How do they come up with that number? They do it by offering you a 3.3% monthly interest rate. People! Don't be fooled by what seems like a low monthly interest rate. Monthly interest rates mean they add 3.3% interest to the balance of your loan every month. This is in comparison to an annual percentage rate (APR). A 3.3% interest rate equates to a 47.64% APR. Holy cow!
No wonder the payments are so high. Entrepreneurs, I strongly encourage you to think through making costly choices like this.
Avoid Desperation
First, if your business is in a bad situation, don't make things worse by adding more challenges to it. Stop. Access. Plan. Make sure you're going into the next situation with a clear head and a definitely plan of action. Re-budget, negotiate expenses, or restructure your company to give yourself time to recover.
If you're looking to start a business, what's the rush? If you have $14K to spend on interest over the course of 18 months, perhaps there's a way to save that money instead or start smaller. If nothing else, do a cost benefits analysis of the more costly loan compared to other alternatives. Look for innovative solutions to meeting your goals.
Local Small Business Funding
Before you hop into costly business loan interest rates, consider looking locally for funding opportunities. Many localities, cities, states, and regions have programs specifically designed for helping small businesses through affordable funding programs. Most interest loans I've seen are under 12%. However, I've helped individuals get 0% interest loans and grants for their businesses. When I see loans getting into the ranges of credit cards for people with bad credit (22% or more), I can't help but wonder if they're aware of the many resources available for small businesses.
Where to Start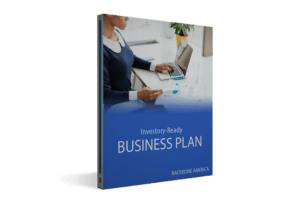 If you're not sure where to begin, start here. I'll help you assess your financial preparedness for going for lending, help you prepare, look for funding opportunities, and provide you best practices going forward.