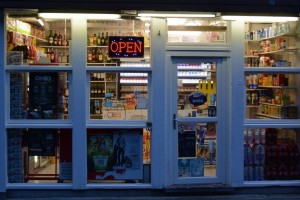 Opening a convenience store business requires a sizeable amount of capital and lots of planning. In spite of the rise of e-commerce and improved delivery services, convenience stores are still very much in high demand in most communities in the United States. They make for a good business venture with potential for huge profit margins.
Convenience stores are generally known for opening early and closing late. This is to ensure that customers passing by the area at any point in time have access to the store. If you don't mind working different schedules when needed or can hire individuals to do so, then this business might be for you.
Variables such as accessibility, location, store design and customer service will have a significant impact on the success of your convenience store business. Therefore, it is important that you understand how each factor affects your business. This article outlines those issues, as well as key steps that to follow before starting a convenience store business.
Step 1: Decide on Your Business Model
Deciding whether to start your business from scratch or purchase an existing franchise is one of the early decisions you have to make when planning your enterprise. It is important to know what each business model entails and the cost involved with each. Whether you start your convenience store business independently or with a franchise, each model has its pros and cons.
One of the benefits of starting a franchise is the added support. The franchise may already have brand recognition, which helps with marketing, has rules, regulations, and procedures in place to ease the transition, and often training. All these factors and more can help with a smoother transition into business ownership. On the other hand, franchises have fees that accompany the leg up and support you receive from being a member. You'll also find that you're bound by certain rules that help support the franchise image.
Starting a convenience store on your own can seem like being on an island. If you want business support, you'll typically have to find it on your own. It's certainly not laid out for the taking (or required) like you might see with a franchise model. However, the business you start will have your values, mission, and vision rather than something passed down from a franchise.
Depending on what you want and the scale of your proposed business, you have to decide on which model to adopt.
Step 2: Draw your Business Plan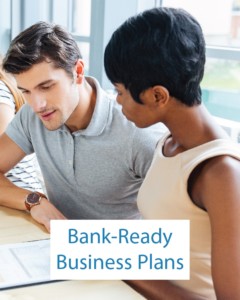 To successfully run any business, you need a blueprint. A properly crafted business plan will help you optimize cost and properly allocate your revenue. A good business plan contains information on your company values, revenue, income stream, ownership, marketing and promotional strategies, target market analysis and other useful business information. It will guide your decision making and help you run a successful convenience store. In the process of formulating your business plan, you will be exposed to several aspects of the convenience store business, that you had not thought of initially. This article will get you started on how to write a business plan for your company.
Step 3: Financial Projections
Regardless of whether you go with the franchise or independent model, there are several initial costs involved in starting a convenience store. They include lease, interior decorations, the point of sale devices and other technology equipment, to name a few. It is important that you complete a financial analysis or financial projections. This includes knowing the total amount of money it will cost you to open your business and the how to go about funding your convenience store. The total amount you have in terms of capital should also guide your decision in choosing which business model you want to run.
Once you complete your financial projections, it'll help you determine with funding opportunities are available for your convenience business store business. You can also consult with your local bank to explore other loan options.
Step 4: Business License, Permit & Insurance:
To ensure you're operating legally, it is important that you obtain all the necessary business permits, licenses, and insurance. The permits and licenses are there to ensure that your business meets all the conditions laid down by the local, state and federal government. On this site, you'll find a list of steps to be taken in getting the necessary licenses and permit for your business.
In addition to your licenses, it's also important to have several insurance policies to protect you from different types of liabilities and also cover your employee's compensation when one of them is injured in the process of working for you. Talk to your insurance agent to help you determine which whch policies are right for your business.
Step 5: Secure a Business Location
Location. Location. Location. Location is everything. The importance of a good location for your convenience store business cannot be overemphasized. The location you choose for your store must be strategic. It must be visible to people in the vicinity, easily accessible, and also have convenient parking options.
If you plan to lease a space for your business, it is your responsibility to ensure that your landlord has a valid certificate of occupancy that allows you to run a convenience. But if you are planning to buy a particular location, it is your duty to obtain a valid certificate of occupancy from local authorities.
You should also ensure that your location is inspected before you open up for business. Depending on the services you're offering will determine the types of inspections you need. Most buildings need a fire inspection. However, you will likely also need a health inspection. If you're selling gas, you enter a whole new realm of inspections.
Step 6: Purchase the Necessary Equipment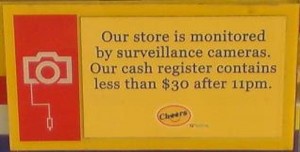 To ensure the smooth running of your business, there is some necessary equipment that you need to purchase. Some of them include security alarms and cameras, display cases and shelving, cash register, and freezers for beverages. If you are buying an existing store, you may be spared the burden of buying some or all of the equipment. It'll be up to you to negotiate what comes with the existing business.
If the daily running of your business involves certain specialized products and services like lottery & train tickets, you will also need to purchase the necessary equipment to advertise and sell them. In addition, you may need additional permits or licenses to participate in those types of specialty sells.
Step 7: Develop a Strong Network of Suppliers & Vendors
To ensure the survival of your business, you need a strong and reliable network of wholesalers to supply products like beverages, food items, cigarettes, household goods among other items. Establishing good relationships with your vendors might get you a discount on certain goods. You should also explore several options, weigh their pros and cons before you commit to your wholesalers.
Step 8: Hire Employees
You should ensure that you hire employees that are responsible, trustworthy and dedicated to the business. Be strict with your interview process, check their work history, conduct background checks and drug testing. Your team of employees can make or break your business.
One thing to keep in mind is great employees don't seek bad jobs or stick around jobs that suck. This means it's up to you to make your business an attractive place to work. I highly encourage you to read this article, which talks about hiring awesome convenience store employees and 2 convenience stores that made it to Fortune's 100 Best Companies to Work for List.
Step 9: Stock Up the Store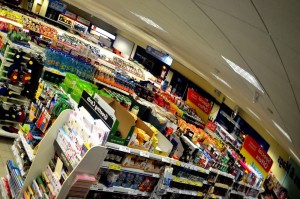 When filling up your shelves with goods, you want to ensure that the store is arranged in a way that can be accessed easily by your customers. Use a method that makes stocking and reordering very easy. It is very important to arrange your store to suit the buying habits of your primary market. For instance, if your store is in a residential area, you want to make sure that household goods can be easily located by customers.
Open Your Convenience Store Business
This is more of a bonus. Though really, it's a must do. Market your business. If no one knows you're open, no one will come. You might even consider a grand opening with incentives to attract customers in a bid to create awareness.
Check out this sample business plan for a convenience store business.