What Do You Need to Open a Business Checking Account
Regardless of the type of structure you choose for your business, I strongly suggest keeping your business affairs separate from your personal. Part of having the division is having a checking account for your business. However, opening one is not always so straight forward. So, what do you need to open a business checking account?
The documentation you need for opening a business checking account varies by the type of structure. However, you'll need certified or original copies of all the documentation the banks asks of you.



Sole Proprietorship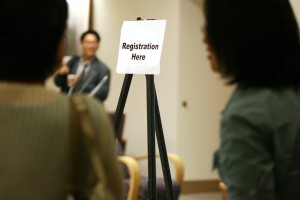 First and foremost, you'll need a tax identification number (TIN). Business owners typically have two options when it comes to a TIN. They can obtain a TIN for their business, also known as a federal employer identification number (FEIN) or use their social security number (SSN). Even though sole proprietors may options, in many cases, I strongly encourage all my clients to obtain a FEIN, as it protects their personal identity in other ways. However, keep in mind, some banks may not accept your SSN and require you to obtain an FEIN in order to open an account. I tell my clients it takes 15 – 30 minutes depending on their typing speed. It's also free, so there's really no reason not to get a FEIN.
If your business name is different from your real name, you'll also need to provide your business license, Doing Business As (DBA), Trade Name Certificate, or similar documentation. So if you haven't registered your business name, now is the time to get on that. You can visit your secretary of state or Lt. governor's website to find information on registering your business. The certification your provide to the bank should include both your name and your business name.
Partnership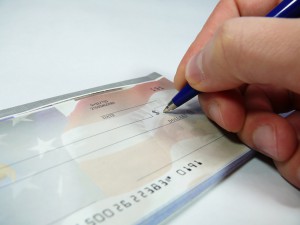 The types of partnership vary, but the rules for opening a banking account are very similar. First, you'll need your business tax identification number, aka FEIN. Whereas the sole proprietor had options with a TIN, you don't with a partnership. So, be prepared.
Like the sole proprietorship, partners will also need to provide documentation of the formation of their business. This may be in the form of a Trade Name certificate, Certificate of Partnership, or other similar form. It should not only include the business name, but also the names of all the partners involved in the organization.
Finally, you should have your Partnership Agreement. Often times, individuals forming partnerships will miss this step, as it's not always required for state registration. Please, please, please develop a thorough Partnership Agreement. I cannot tell you how many times I've had clients come into my office who've decided to dissolve their partnership or are having trouble with their partners, but have no Partnership Agreement to govern their steps for a resolution. So even if you don't need a bank account, draw up a Partnership Agreement.
Limited Liability Company (LLC)
Again, you'll need a business TIN to open a business bank account. I won't go into details again, as we've covered it pretty thoroughly. Next, you'll need your Articles of Organization or Certification of Formation, depending on the state you've opened your business.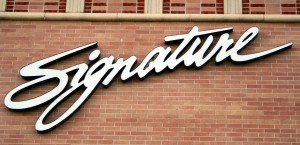 Typically, a LLC will include the officers names on the Articles of Organization or Certificate of Formation. If that is not the case, banks will also need a Corporate Resolution with a list of the authorized signers not listed on the business registration papers.
Corporation
The final business structure we'll cover today is the corporation. Once again, the TIN is a requirement. Along with the TIN, you'll need to provide your Articles of Incorporation or Certificate of Incorporation. Like the LLC, you'll also need a Corporate Resolution for those authorized as signers, but not listed as officers.
Overall, open a business account isn't difficult if you have the proper documents. Each type of structure will require a Tax Identification Number and some documented form of business registration. However, those are both items you should or are required as a part of doing business.
What has your experience been when opening a business account?
[/fusion_builder_column][/fusion_builder_row][/fusion_builder_container]