Woman Crush Wednesday #WCW
Since I first started Backbone America as a business, I've met some amazing women. Some of these women have reached the status I'd like my business to be one day. Others have started their business with a fearless passion that's completely foreign to the well-planned, highly structured boxes I tend to live in. The women I meet inspire me. I'm sharing these women with you.
On Wednesdays, I'll be doing a version of Woman Crush Wednesday. A little about Woman Crush Wednesday. It originated on twitter with the hashtag #womancrushwednesday. The hashtag is use to highlight attractive or admired women. At Backbone America, we admire women who have what it takes to run successful businesses. I'll be conducting interviews with this woman, so you can form your own crush on these awesome women.
Interviewing Veronica – Creative Director & Founder @ In Veronica's Corner
Backbone America: Introduce yourself, please.
Veronica: Hi I'm Veronica! I am a fun-loving Corporate Operations Manager turned Stay at Home Mom who loves sharing my Home Décor DIY and Parenthood Life Hacks. I believe in being happy and spreading happiness. In that same vein, I started In Veronica's Corner. I love my online E-Interior Decorating business as well as sharing my shortcuts to success to help others achieve their home and life goals with my Blog to Biz University.
BA: What business services and/or products do you provide?
V: I offer E- Interior Decorating Services where my clients are able see what new home decor and/or paint looks like in their actual space before buying anything. It's all done virtually. Clients send me pictures of their current room as is, and I send them a complete room transformation designed with their personal style (i.e. Classic/Traditional, Contemporary, Modern, Eclectic) and budget. Product links to purchase items are included in their package.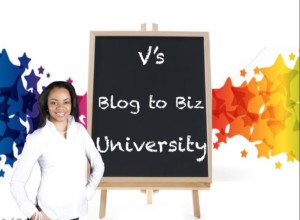 I also offer V's Blog to Biz University which is a one stop shop online e-course program where I share exactly what I did to create a profitable, sponsored blog platform for my online business, go from 0 to a 25,000+ social media following, host product giveaways that get high traffic and convert into sales, as well as successfully market my E-Interior Decorating online business with get paying clients all in less than 3 months! Everything using mostly free platforms and spending the least amount of money as possible.
There are Silver and Gold bundle packages with click by click video technical tutorials as well as the Platinum bundle package. In the Platinum package you get all the e-course PLUS In Veronica's Corner will build your high sales converting website and social media profiles.
BA: What did your life look like before you started your business?
V: I have a Bachelors in Economics from Spelman College, and a Masters in Project Management from Drexel University. Before starting In Veronica's Corner, I was a Supply Chain Operations & Engineering Manager for a Fortune 500 Aeronautics Company.
BA: Tell us about the moment you decided to become a business owner?
V: I wanted to pursue my passions and stay at home with my son after maternity leave. The month before I was scheduled to return to work, I decided to start In Veronica's Corner LLC.
BA: What was your first big win that made you think, yes! I'm on the right track?
V: My biggest win was landing my 1st baby product sponsorship. Receiving my 1st payment for my blogging and social media campaign services let me know I was on the right track.
BA: What's was the biggest challenge you had to overcome to get to where you are today?
V: My biggest challenge was believing in myself in the beginning when I wasn't getting the traction I wanted. I second guessed myself so many times, but I stuck with it and am glad I did.
BA: How did you overcome that particular challenge?
V: I took 1 day "treat yourself" breaks when I felt overwhelmed as well as sought encouragement from supportive friends and family. My friends and family helped encourage me not to give up.
BA: What's the best advice you received when growing your business?
V: The best advice I received was to network with other business owners in my industry. Not only to network, but do collaboration projects. That strategy helped spring board my business.
BA: What advice would you like to share with other entrepreneurs?
V: As far as my advice, when I started my businesses just 6 months ago I had absolutely no experience in creating websites, blogging, creating high sales converting marketing strategies, or growing and translating a social media following into a real customer base.
What helped me obtain success fast was a strong desire, discipline, and perseverance to change my life. If I can do it, so can you!
BA: Who has been your greatest source of inspiration and why?
V: My greatest source of inspiration is my mother. Although she is not an entrepreneur, she endured many hardships to take care of me and my brothers and sisters. When I need to push myself to work harder or persevere, I think about her strength and can do attitude.
About Veronica
Veronica is the Creative Director and Founder of In Veronica's Corner. She has a Bachelors degree in Economics from Spelman College, and a Masters degree in Project Management from Drexel University.
Before starting In Veronica's Corner, she was a Supply Chain Operations & Engineering Manager for a Fortune 500 Aeronautics Company. As a Blogger, E-Design Business Owner, and Blog to Biz University Creative Director, she never stops working to provide exceptional service.
She loves sharing her shortcuts to achieving family and business goals to help others reach her goals.
Where to find Veronica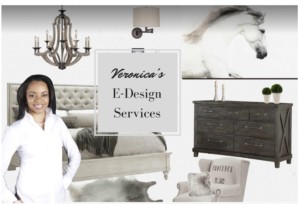 Feel free to Contact Veronica to say hello or if you have any questions about anything on the In Veronica's Corner website (inveronicascorner.com)
Veronica enjoys interacting with her subscribers, and customers! ?
She would love to connect with you on social media.
EMAIL : Veronicab008@gmail.com
Social Networks
Facebook: Join our Facebook Group and Promote your Blog or Business
Twitter: Follow us on Twitter
Instagram:Follow us on of Instagram
Pinterest:  Follow us on Pinterest
To check out V's Blog to Biz University E-Courses and Bundle Packages Click Here