Strategies for Growing Your Small Business
Choosing an appropriate strategies for growing your small business can vary depending upon the type of company you run, the available resources, and many other factories. Today, I want to provide you will a few ideas.
Increase the Customer Base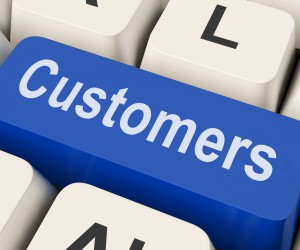 This strategy might include not only finding new customers, but also increasing the number of repeat customers. New customers are often easy to come by. Consider the cable company. Cable companies tend to do a pretty decent job with luring customers in. They employ a variety of methods, such as discounts, free products, and other incentives. However, they also tend to lose customers to competitors just as easily. In essence, they tend to lack customer loyalty. Providing excellent customer service and giving customers good value for their money is one way to gain customer loyalty and increase the chances a customer will promote your products and services within their network.
Diversify Products and Services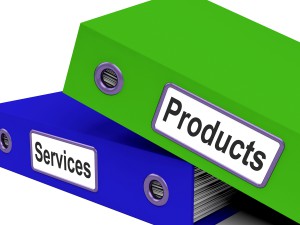 Diversifying is an amazing strategy for growth, because it facilitates multiple income streams. If the products serve similar purposes, it also provides customers with more options. A word of caution though. Too many options can prove challenging for customers and decrease the shopping experience. Even so, adding a new product or  service may even attract new customers. Whereas one product didn't suit their need, adding a new product may.
Introduce New Technology
Introduction new technology to your business may increase efficiency over time. In turn, efficiency may increase capacity. This strategy requires heavy investment but usually returns are far higher than expected. Business owners should be careful when implementing new technology. Without proper training, new technology can be a hinderance than a help.
Target New Market
New markets can be a great way to increase your customer base, which can lead to greater profits. Keep in mind, carefully studying your target market is an important step. Simply targeting a market without knowing the market's spending habits can cost a significant amount of money without any real return on your investment.
Open Another Location
Opening another location is a great way to grow your business. Entrepreneurs who already have one success location that's making decent profit might consider investing in a new location. Keep in mind, your new location shouldn't compete against your current. Rather it should provide additional opportunities for your market to find you. A new location may be one of the pricier endeavors. One low cost method of adding a new location is to create an online store.
Go Global
Exportation is a great way to tab into new markets and bring money into the economy. You may even find financial programs that support global trade within your area. Like targeting a new market, it's important to research your potential market thoroughly. Depending on your products and services, this can be an expenses method of growing your business. However, a successful launch in another country has the potential to have great returns.
Final Thoughts
Whether you decide to grow your business or not still requires quite a bit of research. As I mentioned in a previous article, poor planning can lead to disaster. A successful business can easily be run into the ground with a haphazard approach.