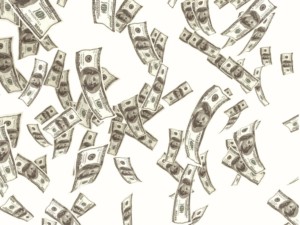 The 21st century has seen a rapid increase in the number of money-making opportunities. The rise of technologies like Slack, Upwork, and other freelance platforms, have made a lot of opportunities available to people.
Usually, people who want to bolster their finances choose to cut down on their expenses. However, trimming your expenses can only take you so far. Unless you already have a large source of revenue and only spend a bit of it, you can't get the most out of their income by cutting expenses. Instead, you could be reducing your standard of life by excessively trimming your expenses. Though some flamboyant spenders can bolster their finances by reducing their extravagant lifestyle. I recommend the following ideas for saving money.
10 Money-Making Opportunities to Consider
If you are looking to earn extra income or are looking for a new source income, be at peace: I will be covering a list of money-making opportunities for people at all levels. These opportunities vary in terms of compensation and ability.
Freelancing
Freelance affords professionals the opportunity to work remotely from the comfort of their home. Depending on your skillset, you may find an overwhelmingly large number money-making opportunities on the internet.
For starters, I recommend letting colleagues and other professionals know that you are available for freelance gigs. LinkedIn, Mediabistro and even Facebook are some of the platforms where you can promote yourself professionally. If you're not sure how to bring clients into your freelance business professionally, check out these ways you can use LinkedIn to promote your profile and experience.
Writing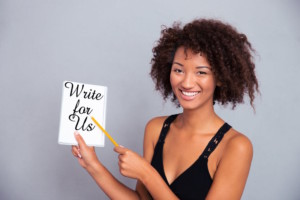 If you are a skilled writer and have a passion for writing, you can find freelance gigs in copywriting, creative writing, and editing. If you're a tech buff, you might offer Web Development, Digital Marketing, or SEO work online. Artists might consider Graphics Design or Illustration. To check for available job openings, you can visit sites like Upwork and Freelancer.
Blogging is another popular career choice for writers. If you're skilled, interesting, or passionate about a particular topic, blogging is a great way to make money off the internet. With relatively low-cost, you can create a website with adverts and affiliate links. All you need to begin blogging is a reliable internet connection, a head filled with exciting and captivating ideas, and a domain name. Blogging as a money-making venture is being exploited by many. Some of the ways you can make money blogging include amazon associates, Google AdSense, affiliate marketing for digital products and lots more.
Complete Surveys Online
Another easy way to make money is by reviewing and sharing your opinions about certain products. Platforms like User Testing, Global Test Market, Mind Field Online pay visitors a token amount to complete survey forms or share their opinions on certain products or services, test new software or mobile applications, or even take part in market research. While the pay from these platforms is on the low side, participating often, helps you raise more money in a short time.
Coaching and Tutoring
If you have enough experience and enough ability in a particular line of work, then you can coach others online. Tutoring also provides money-making opportunities. The demand for online tutors is now on the rise. You can monetize your skills and ability by coaching people who have interest in that particular field or subject.
I recommend creating a website that contains the services that you offer as a tutor. Consider leveraging social media to create awareness. You might also give existing clients or new clients discounts or other incentives to may draw individuals to your business.


If you also prefer to work with an established platform, a company called VIPKID allows you to make money by tutoring international students in the English language. You could also search for other platforms online, such as Wyzant. On these sites, you can earn $25 per hour or more.
Event Planner
If you have a knack for organization, this is for you. People are looking for organized people to help them make arrangements and ensuring the success of their events. Many individuals prefer to outsource the planning of their events (birthday, wedding or even corporate events) to people who are experienced.
Writing and Selling E-books
The internet has made writing and publishing books very easy. You do not need a financial backing to publish your writings. For instance, you can publish your own eBook and sell them independently on Amazon with little to zero investments from you.
To make sales, you'll need to promote and market your writings. Some methods of marketing include Google AdWords, social media, use your blog, or even hire assistance. E-mail marketing is another proven strategy used to increase the sales of your eBook.
Affiliate Marketing
Affiliate marketing refers to a type of marketing where you earn a commission from promoting the products and services of others. For instance, if you write about a product on your website and a visitor clicks on your referral link to make a purchase, you may receive a commission. With a comprehensive affiliate marketing strategy, you can start earning a few bucks or even make a decent living with little start-up costs.
Graphics and Website Design
New companies and start-ups are in need of someone to build their website, create a logo, visual adverts, and even billboards. With a recognized certification in this area, you can earn a comfortable income working remotely. And the better you get, the more your clients will refer you to other clients.
Social Media Manager
A lot of businesses need people to manage their social media accounts across several platforms (Instagram, LinkedIn, Facebook, Twitter etc.). Social media management is a flexible job that allows you to work from anywhere. In most cases, you might have to devise a digital marketing strategy to help the organization.
Translator
Are you highly proficient in another language? Do you understand the language fluently? Then you may find money-making opportunities in being an interpreter or translator. Online opportunities may be translating books, articles, and other literature. Transcribing or writing subtitles may also be viable options for translators. You may also find gigs editing and proofreading works that have been previously translated.