How to Start Your Dream Business
with No Money
YOU'VE GOT YOUR BRILLIANT IDEA.
HOWEVER, FINDING THE MONEY TO GET IT OFF THE GROUND IS ANOTHER STORY.
When I was unexpectedly unemployed, I didn't have a lot of money to inject into my business. It forced me to kick start my own business with the resources I already had available.
Today, I'm sharing those same resources with you.
I've worked with nearly 200 entrepreneurs on their business goals. Together we've started companies, created jobs, and injected $1.15 million dollars into their business startup and expansion projects.
In this free 4-part video series , I'll share:
principles for overcoming the excuses I hear from people who want to start a business, but don't

how to start the business of your dreams with the resources you already have, just like I did

tips on how to obtain additional funding for your business
Today, I encourage you to watch this 4-part video on How to Start Your Business with No Money. You have a dream, and you can make it happen. It's all about having the "know how" to get there.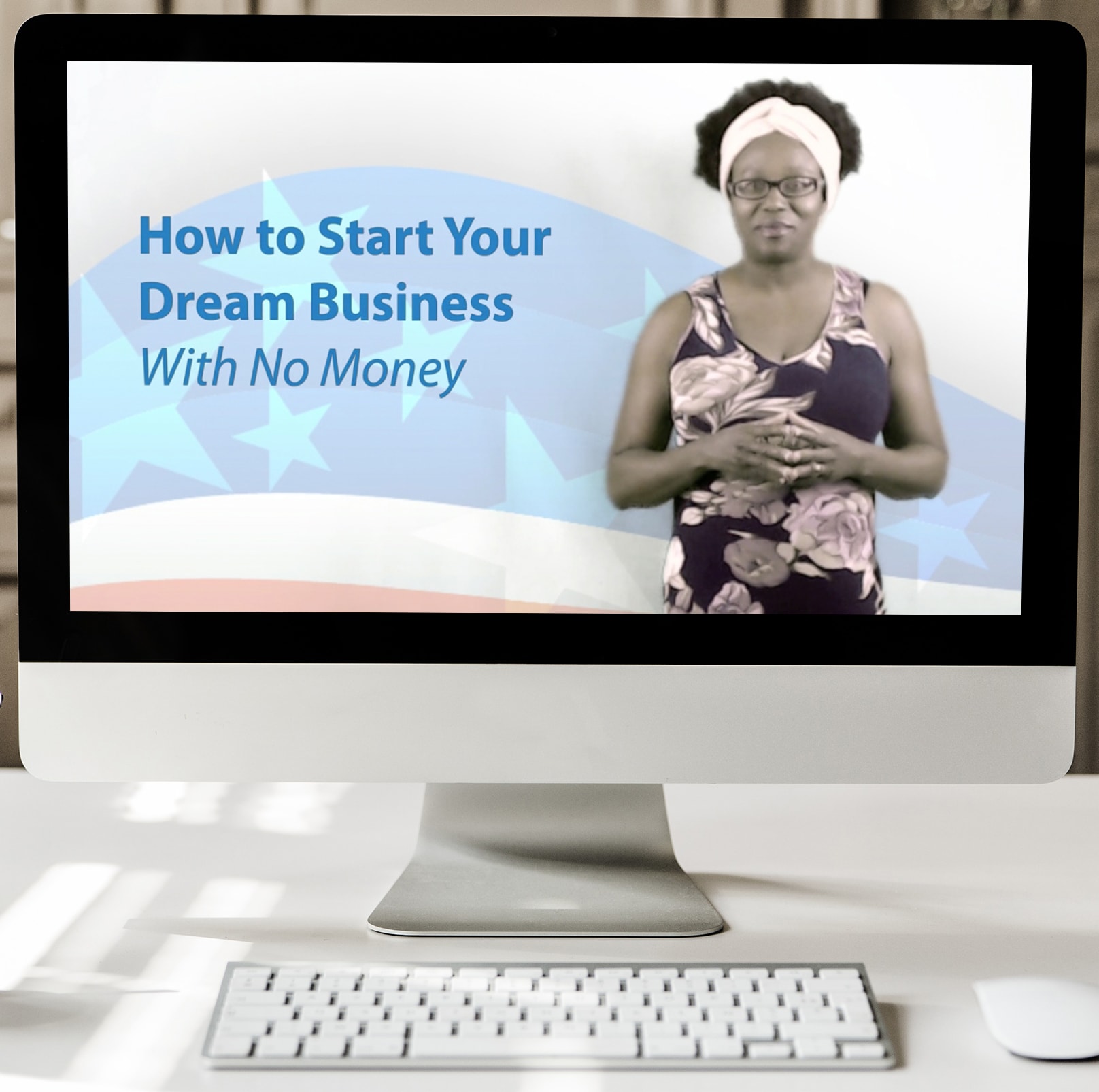 HOW TO START YOUR DREAM BUSINESS
WITH NO MONEY
Watch this 3-part video on How to Start Your Dream Business with No Money.