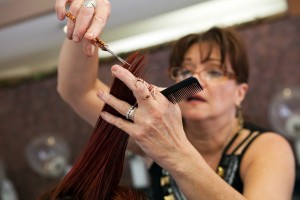 Do you intend to open a hair salon but do not know how to go about it? If styling hair is something you enjoy, then owning and managing a hair salon may be a lucrative and fulfilling business choice for you. It is important to note that the best hair salons are highly profitable businesses. As of last summer, the 900,000+ salons across the United States generated $40 billion dollars in annual revenue from beautification services. I have put together some ideas to help you set up your hair salon business.
Below is a list of important steps you must take before you start your hair salon business.
Select a business model
Will you be opening a hair salon from scratch or taking over an existing franchise? The type of salon and your prospective payment model are important questions that need to be answered. You may choose to start-up your own hair salon from scratch and grow your business or acquire an existing salon and rebrand it. But before choosing a business model, it is important to know the pros and cons of each model. This will enable you to select a business model that suits your needs the most.
Make a business plan
Your business plan is the blueprint for your business. It is a detailed document that contains crucial information that sets your business on the path to success. A solid plan for the best hair salons includes information such as the physical setup of your salon, feasibility studies, how your business will be successful, and the problems you are likely to encounter along the way. Stay tuned, because Friday, I've put together an example business plan to help you join the ranks of the best hair salons in the business.
Funding
After formulating a good business plan, the next thing to figure out is how to go about financing. Will you fund the project solely or you are looking at a partnership? Are you looking for people to invest in your hair salon or do you need a business loan? Some entrepreneurs rely on personal loans from friends and families start.
Others may start small and then scale up as their hair salon business makes progress. If you're thinking about starting small and would like a step-by-step plan for getting your business started, you might try the 31-Day Business Startup Challenge. The challenge is designed for individuals who are willing to work with what they have and where they are in life.
It is sometimes difficult for startup businesses to qualify for a business loan. However, it's possible with proper planning and knowledge. If you're not sure how to start or where to find funding for your business salon, Backbone America specializes in helping new businesses get funded.
Search out the best location
For a lot of businesses, the difference between success and failure is location. The same can be said for a hair salon. When hunting for business space and location, it is important to consider the traffic and visibility of your business in that vicinity. Whichever business space you choose should be located where your target demographic lives. More than anything, the accessibility to your target population is key.
Also, consider that location and space contribute immensely to the cost of your services. Therefore, you want to choose a place whose costs is in line with your budget and plans, and not just based on sentiments alone. Poor cash flow is the top reason most businesses fail. If the cost associated with having a particular location doesn't align with your revenue, you could be jeoparding your business before it even starts.
Choosing Salon Equipment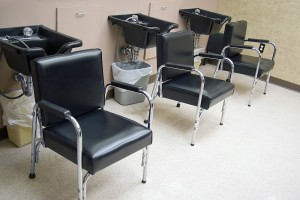 Once you have a location for your salon and know what type of salon you are starting, it is time to select equipment that goes with your business style. It is important to note that there are different types of chairs for different purposes in the salon. There are barber chairs, dryer chairs, and styling chairs. Important equipment that you need include dryers, salon stations, shampoo stations, pedicure carts, manicure tables and lots more.
Generally, your chairs should be comfortable and relaxing, but aesthetics are important also. The best hair salons cater to their clienteles' tastes. If you are starting an upscale salon for men, you have to select chairs that are masculine in style but for women beauty salons, you need fashionable chairs.
Design your salon for the customers you want
When deciding on the colors that will line your walls or picking furniture, it is important to consider the kind of clientele that you are targeting. The best hair salons focus on creating an environment appeals to the clientele's sense of being. Who is the client who enters and who does the client want to be when he/she leaves? It's up to you to make it a place they want to visit.
For example, are you targeting youths and teenagers? You might want to go with fun, bold and exciting colors for the design. If your target demographic contains people in the business class, then a sophisticated and modern look would be fine. The key is to tailor your business to suit your customers.
Provide top-notch service
After creating a comfortable business environment, it is important to follow up by delivering excellent services to your customers. Hair grows back (for most), but a bad hair cut is unforgiving.

Consistently providing top-notch services gives you an edge over your competitors. Let's face it. Many see their hair as a prized possession. The last thing people want is to visit a salon that gives random results. However, when a client finds a salon that gives fabulous results, they return time and time again. That's how the best hair salons build large and loyal customer bases.
Market your business
The only way to grow your business is by constantly creating awareness about your salon. A good marketing plan is your key to attracting customers. Without it, you will face challenges with attracting the right customers. We're living in a digital world. This is why the best hair salons use both online and offline strategies in their marketing plans. They also balance their marketing with a combination of paid and free strategies.
Best Hair Salons – Conclusion
The above tips should get you started with your salon business. As times goes on, I advise to constantly review and reevaluate your business plan at regular intervals. You will find that there are things that need to be changed and make sure you change them. That goes the same for your marketing plan.