Obtaining Start Up Business Funding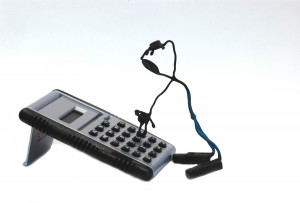 For many entrepreneurs, funding their business is one of the most important steps for starting a small business. One of my favorite tasks of being a business advisor is helping entrepreneurs find startup business funding. There's something about crunching the numbers that really injects me with energy. Once I get a feel for the need and cashflow, I start thinking about different programs my clients would fit into best. It's like putting together a jigsaw puzzle.
Successfully obtaining start up business funding takes a bit of effort on the part of the borrower. In most cases, you're not climbing mountains, but there are still a few items to consider before making the ask.
Business Plan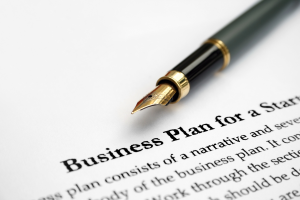 If you read my articles on a regular basis, you're probably going to get tired of me mentioning the business plan. I always encourage my clients to put together a business plan. I also let them know it's mostly for their benefit. From my experience, most lenders don't require a business plan. However, they do want their borrowers to be able to articulate their plans. Writing a business plan prepares a borrower for those harder questions a banker might ask.
If you're unsure of where to start when developing your business plan, I encourage you to check out LivePlan.
Financial Projections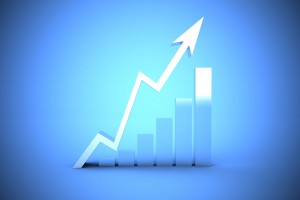 Part of your business plan will include financial projections. Lenders want to see if you have the cashflow to remain in business. They'll also want to see if you have the potential to generate revenue to service the debt. After all, borrowed money isn't a grant. It's money needed to pay back a loan. Even if the money you receive is a grant, the granting organization will want to know the money they're providing is used to accomplish the overall project goal.
Let's talk about items you'll need to generate your financial projections.
Startup Expenses. If you're going for a startup loan, it makes sense you're asking for startup expenses. So what are those? I describe it as EVERYTHING you need to open your business and start serving customers day one. We're talking equipment, deposits, inventory, even the cost to register your business is part of your startup expenses.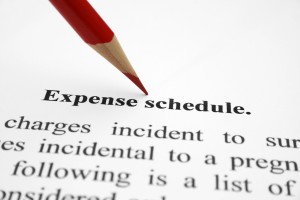 I encourage my clients to capture as much as possible. It's easier making one ask than showing the lender you're unprepared and have to go back multiple times. Plus, if you spend your capital in the initial loan, you might not have the equity requirements for additional loans.
On-going Expenses. It takes money to make money. That's where on-going expenses come into play. These are the expenses it'll take to continue to operate your business. They might include wages, utilities, replenishing inventory, or even irregular expenses, like maintenance.
Expansion. Where the startup expenses gets your doors opened, expansions provide a way to offer new products and/or services, or even help you operate more efficiently. Often times, I get clients who are the sole owner/operator of a business. They're goal might be to add an employee down the road. Others might want to add a new piece of equipment or even open secondary shops.
Whatever your expansion plans, you'll want to capture them in your business plan. As you work through your financials, you can determine where best it fits to expand your business.
Revenue. The revenue is what keeps your business operating financially. No revenue, and you have a money pit hobby. 🙂 I like revenue to be divided into categories. Doing so helps determine track your different sources of revenue. It also helps with goal setting.
If you're looking to crunch some of your own numbers, I encourage you to check out some of the financial templates or hire me, and I'd be happy to put together some projections for you.
Credit Worthiness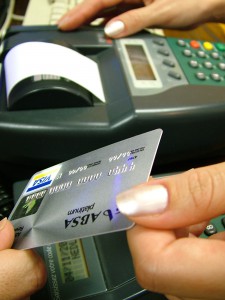 I often find clients hesitant to go to the bank because they don't have perfect credit. The thing is, you don't have to have perfect credit to receive a startup loan. Depending on the bank or lender, they might have a cutoff score as low as 600. Before you cut yourself out of the game, it's good to check with your bank about their requirements.
Banks and other Lenders
No matter how prepared you are with all of the above, if you don't go to the write banks or lenders, you're going to get shot down for lending. Not every bank loans to businesses. They might offer business accounts but not extend the relationship to lending.
Other banks may underwrite business loans, but not new businesses. They might require you to be in business a year or two before they'll even touch you. Some banks will do smaller loans, while others prefer larger and don't think it's worth their time to underwrite a micro-loan. So, make sure you pick the right bank and don't get discouraged if your first attempt at the bank isn't a good fit.
Just like banks have requirements, so do other lenders (or even grantors for that matter). If you're a sole owner/operating business, going after a loan or grant that requires job creation probably isn't your best fit. On the other hand, some programs may only be available if you're not able to obtain commercial lending through a bank.
Final Thoughts
Research, research, research! There are quite a few opportunities out there. It may just take a bit of looking to find the right one. However, be aware of predators. When someone is offering you 25% interest on new building construction, you might want to reassess the situation.