Which Is the Best Small Business Accounting Software?
As businesswomen, we're all looking for affordable solutions that fit our needs. That includes when it comes to our small business account software. Not only do we want to save money, we want to save time. As the saying goes, time is money. If we can find a way to alleviate the headaches by adding a bit of automation and other time-saving features, I say let's go for it.
So, which is the best? Well, it depends on your particular needs. Today, I'm going to address some of the major accounting software available for small businesses.
Criteria to Choose Best Accounting Software
Finding the right accounting software for your small business is important, because if you're not getting the results you need, the software becomes a waste of time and money. Prior to purchasing software, it may be beneficial to develop a criteria list, so you can determine software to investigate more and which to leave by the roadside.
Business accounting software may be evaluated based on the cost, accounting report features, accountant access, customer support service, time saving features and the credit card payment facility. Moreover, tracking accounts, reporting capability, payroll management, inventory management, productivity and scalability helps to define the credibility given to any software. Those are just a few of the features you might find in accounting software. As you can see, the criteria list can be extensive. All these features  can help you  decide whether the service provider meets the requirements of your company.
Reviewed Software
Below I've included and overview some of the more popular accounting software solutions. I encourage you to read my reviews to get a better feel for the systems… and of course, try them out for yourself. Each one offers a free trial.
Intuit QuickBooks Online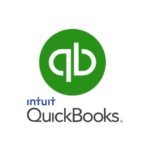 QuickBooks is widely supported. Offering a wide range of advanced services, Intuit QuickBooks Online has become the most familiar accounting service to business owners. The payroll integration service facilitates third parties which further makes it their top priority. This software uses its essential features to generate balance sheets and manage budgets supporting multicurrency options. The advanced version also comes up with the plus edition feature for time tracking projects. See my review of it here.
Xero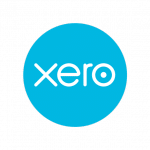 Xero is a wonderful alternative to QuickBooks Online comes, but at a more affordable price. When it comes to accounting software, this one is very easy to use and setup. It also has great reporting tools, whereas Quickbooks can be kind of clunky at times. You can find my full review here.
FreshBooks
FreshBooks is user friendly mobile app software offering excellent customer service. It is basically invoicing software used to track transactions and revenues for a small business. It's not as popular as Quickbooks overall. However, it is considered the #1 software for small business. My review.
Yet to Review
I want to also provide a few software solutions I've yet to try. A gal can only explore so much, you know? Maybe one day I'll try out the rest and add my review, along with an update of this article. For now, you'll have to try them for yourself.
Wave
Wave is a rather new company; just founded in 2010. It boasts offering it's accounting software as 100% free. That's right. FREE! This software contains all necessary features to function the accounting purpose which is free of cost. Additional services, such as payment processing and payroll are offered at additional costs.
Zoho Books
Zoho is rather interesting, as it tries to be everything a small business needs. I'm just getting started with Zoho CRM, but I've found it to have social media features, email features, and a host of other things. Along with that, Zoho has its accounting system, Zoho Books. The thing to remember with Zoho, is because it dabbles in a bit over everything, they are spread a bit thin, so you may not get as robust of product as you would with one of the other solutions.
How to Make Right Choice of Accounting Software?
Well, like I mentioned above, it depends. Businesses feel pain through organization of billing and expenses which make it difficult to get the business run on the right track. The functionality of software depends on the features and capabilities of the accounting services offered. Although the basic features serve the same purpose for accounting ease in business management, you may consider preferring added advanced service providers to meet company requirements. A thorough survey is needed to compare between service providers and their fee requirements.
Final Thoughts
Really, choosing the right software for your business comes down to your needs. What I will tell you is the accounting piece in your business is so important. When you choose a software, it'll take a bit of time to setup, but once you set it up right, there's a lot of automation to be had. Choosing the wrong system means you can find yourself missing vital information that you may need for decision making. Furthermore, switching from one accounting system to another can be cumbersome. Take time to investigate and explore your solutions. Very seldom do quick fixes carry you through to the end.
What's your top picks?