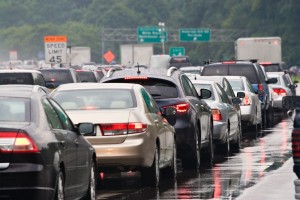 Traveling from our homes to our places of work can get hectic some days. Obnoxious drivers, traffic, long distances, accidents, and a host of other stresses can start your day on a low note. Add that to the loss of productivity while on the road, and the entire trip can seem unproductive. Well, plenty of people have managed to avoid these annoyances by working from home, and you can too. Today, I'll share 7 online business opportunities you can do from the comfort of your home and make a decent living.
Technology and online business opportunities
The 21st century has seen immense technological and innovative advancement. This has led to the automation in many industries that were dependent on human labor. As a result, many people have been displaced from those jobs. Thankfully, humans are adaptable and able to move into positions that need a human touch. Many of these positions involve ways to work without going to an office or a company.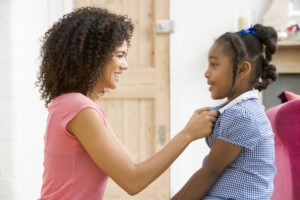 Needless to say, quite a few of these opportunities will weather the rest of time. Not only that, but we'll find that working remotely will become more commonplace. In conclusion, the physically challenged, parents with young children whom they want to be close to, those who would like to make extra cash on the side, and individuals who simply love working from the non-traditional office space will have more opportunities than ever before.
Benefits of Non-traditional Offices
According to a recent survey, 76% of people avoid the office when they have important work to complete. Outside of the office provides fewer distractions, interruptions, reduces time and stress of a commute, and allows for more comfortable environments. As a result, productivity increases.
Whether you work for an employer or work for yourself, there is a variety of work you can do from home and build a successful career. The first step in deciding which direction you want to go.
7 Online Business Opportunities
Let's take a look at some of the online business opportunities available to you. If you have the skill or willingness to learn, you can hop into these today.
Web designer/developer which entails designing, updating and/or hosting websites.
Translator, perfect for multilingual individuals to broaden their income.
Online marketing is a very lucrative example of a business you could do from home.
Private tutor, you could offer online lessons for a fee in various sites, such as Wyzant.
Provide quick and simple services as a freelancer at places like Fiverr.
Online survey taker, there are companies and clients out there willing to pay you for your opinion on different issues.
Alternatively, you could start your own website or blog and turn it into a money-making opportunity.
Keys to Success
Most of these jobs allow you to be your own boss but does this mean complacency? Big NO, working from home is also a job and one has to dedicate him/herself to a code of ethics and professionalism.
Always have a plan. Set targets focused on those targets with your plan.
One has to be self-motivated and disciplined; this entails being truly focused and adhering to the schedule that you've set. This is important as clients do need a high level of attention.
Be able to self-evaluate yourself in terms of output and always be brutally honest with yourself.
One should also possess good communications skills. This is the most important quality, as it enables translation of ideas into words and sentences.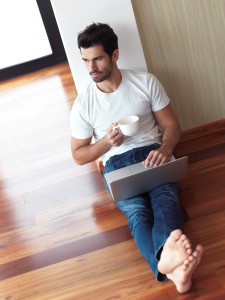 After identifying a field of specialty, all that you have to do is sign up with one of the websites, networking, start a website of your own. If you do use another platform, such as Fiverr or Wyzant, keep in mind you don't have to limit yourself. You can sign up with multiple sites to increase your reach and availability of freelance positions.
Your mileage may vary. However, many entrepreneurs make more money easier and faster than if they were in a traditional office. When hired by someone, you can only earn the wages agreed upon by your employer. Very few get ahead this way. In fact, inflation is outpacing wages. On the other hand, when you start your business from home you are the boss. This means that you get to write your own paycheck. Like most other things you do in life, you reap the benefits of what you sow. You put little into your business, you get little out. You play it smart and you can win big.
Final Thoughts about Online Business Opportunities
Working from home allows for more flexibility in your schedule, as your worksite can be anywhere. Whether you enjoy working at home or traveling, you have the opportunity to take your office with you. It gives you the possibility of a serene friendly environment. You'll find reduced disturbances and distractions, such as office politics and competitions for promotions. This will result in making you more productive.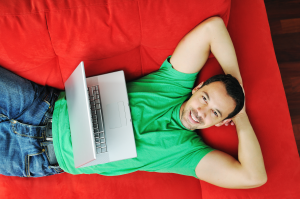 Starting businesses from home have improved the lives of people. In the past, most women would have to quit their jobs to take care of their kids at home. Today, women can work from home and also take care of their kids. That's right, they can have it all. People can work from their homes if they find that more comfortable or anywhere else, for that matter.
Success no longer means just settling for a 9 to 5 job. Especially in this time and age where you can start a business from your home and grow it into a brand. It has proven to be cost-effective and time-saving. Starting your business from home means you also need to be self-disciplined and hard working. You make your skills work for you and you may also develop other skills. There are many possible businesses to start from home, identify what you are passionate about and earn from it.
What businesses do you think you can start from your home?