How Can I Work from Home?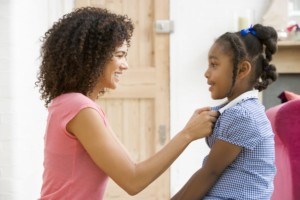 There's no doubt in my family and friend's eyes that I'm a homebody. Don't get me wrong. I do like to travel and get out of the house from time to time. Even so, I love being home. So, I started to ask myself "how can I work from home?" It certainly wasn't the first time I worked from home. After all, I'd spent years as a stay-at-home mom, spending my time getting an education and even writing a few fictional works. It certainly was work. However, making a living wage was a bit of a different task.
Develop Self-Awareness
One of the biggest hurdles to working from home is understand, recognizing, and accepting that working from home is possible for you. If you've already come to that realization, congratulations, you're well on your way!
If not, what is it about working from home that is impossible for you?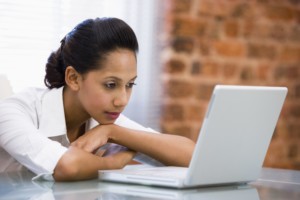 Working from home started as a fleeting thought… "You know what I would love to do?" When I said it, it was in a way that meant it wasn't possible. What I really was saying was, "I'd love to do…, but I can't because of…" It took me awhile to realize the only reasons I couldn't was because 1) I didn't put any effort into making it happen and 2) I didn't believe it was possible.
Really… why is working from home possible? If you want to have a home business, why can't you? It's not as if you're trying to colonize Pluto tomorrow.
Have a Vision
When it comes to working from home, it's helpful to start with a vision. Where do you want to see your business in the far distant future? Don't be afraid to dream big. Today, I'm saying if you want to work from home, visualize it. Imagine what it looks and feels like to work from home. What do you see yourself doing? Beyond the tasks of working, what does working at home represent to you?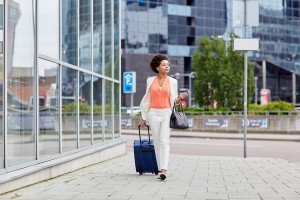 My vision included the ability to come and go as I please. It meant being able to travel where and when I wanted. I wanted the opportunity to make time for my son. I love the look on his face when he walks into his classroom and I'm there. I love the excitement he shows when he runs to me when I meet him as he's walking home from the bus stop. I'm a winner when he cheers after I tell him we'll spend the day together on his days off from school.
These are some of the things working from home and being my own boss meant and means to me. Working at home is more than just a job, as rewarding as it is… it also provides me priceless experiences and opportunities.
Whether your vision is to work at home or some other dream…
Dream It! Believe It! Go for It!
Business Strategy
When I say, go for it… I'm talking about making it happen. Think about ways you can mke your dream come true. Strategize. How can I?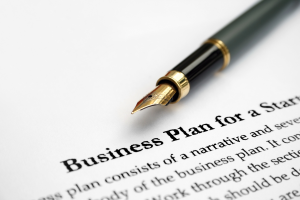 When I first got laid off and decided to go into business for myself, I admit… I didn't have a strategy. For a business advisor, who constantly pushed her clients to have a plan, it was rather irresponsible. I honestly don't know why I thought I could just open my virtual doors and expect clients to trip over each other to get to me.
Once I woke up to reality, I realized I needed to put my own advice into practice. So now, I'm giving you the same advice I've given many clients in the past, the same advice I'm giving myself… have a business strategy… a plan… a roadmap for success.
I don't want to overwhelm you with information, but I will say a good business strategy has SMART goals. Next Frida, I'll talk more about SMART goals. For now, I'll leave you with this. When you form your business strategy, be sure it's detailed enough that you can effectively track your progress. A business strategy that states you want to gain clients is too general to determine when you've satisfactory met your goals.
Final Thoughts
Your dreams can come true. Wherever you are in life, right now, you can take steps toward your vision. First, have a vision. Make it real in your mind that you are going to get there.
If you've dreamed of working from home, but haven't taken steps to make it happen, right now, you're at a crossroad. You have choices. You can continue to do nothing or you can empower yourself and work towards your vision. All it takes is one step in the right direction, and you'll be on the path to success. One step.