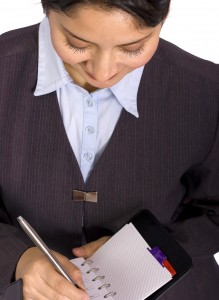 In the last article, you learned how to start a business as an event planner. You'll find that more goes into the business than just seeking clients. Starting an event planning business may require a minimal financial investment compared to many other businesses. However, there's quite a bit of planning into making your business successful. Below you'll find an event planning business plan example. Feel free to use this business plan example to garnish ideas for your own event planning business.
Icon Events
Event Planning Business Plan
Janet Sydney, Tony Stark, Clay Jensen, and Tony Rhodes (Owners)
Executive Summary
Introduction:
Icon Events is a corporate event planning business owned by four people, Mrs. Janet Sydney, Mr. Tony Stark, Mr. Clay Jensen and Mr. Tony Rhodes. Icon Events is a full-time event planning agency who will adopt the best tools and trends to ensure success in planning events. The head office of Icon Events is located in Sunnyvale, San-Francisco.
Icon Events will combine its expertise in technology to help clients prepare and plan all their events right down to refreshments while ensuring success in the process. We recognize the need for creativity and we have put together a team of professionals with experience in this field to visualize concepts, execute plans and organize events.
Icon Events will operate in the corporate sphere, providing planning events ranging from small-time events (luncheons, retreats, meetings, etc.) to bigger events (seminars, conferences, trade shows, etc.). We will research new methods and apply these discoveries to different aspects of planning.
Mission:
The mission of Icon Events is to serve time-strapped executives who want to make an impact without having to take away time from their businesses.
Keys to success:
The metrics with which Icons Events Specialist will measure success include:
Client satisfaction: Receive 9/10 or higher on surveys from 90% of clients served
Attendee Satisfaction Survey: 95% follow-up on promoters (scores event 9-10) and detractors (scores event 0-6)
Event Check-Ins: 90% for a paid event and 50% for free event
The Cost to Revenue: 34% or higher
Future Projections:
Our Initial revenue stream is to come solely from event planning sales and serve charges. The number of companies hosting or organizing events in San-Francisco is growing annually but there is a significant shortage in the number of planning professionals to take on these jobs. This signifies a huge potential for income in the community.
We will continue to deliver world-class results which will enable the firm to grow at a steady rate. As part of our growth plan, we will open up branches in San Jose and Monterey within the next 5 years.
Company Description
Principal Members:
Tony Rhodes – Software Developer (Co-Founder)
Janet Sydney – Business Manager (Co-Founder)
Tony Stark – Inventory Manager (Co-Founder)
Clay Jensen – Marketing & Sales Director (Co-Founder)
Legal Structure:
Icon Events is a registered Limited Liability Company owned by the four partners as follows: Tony Rhodes (40%), Janet Sydney (20%), Tony Stark (20%), and Clay Jensen (20%). The partners embody the vision and mission of the company, and liability is shared amongst the partners based upon their ownership.
The names of all partners will be used as guarantors for any service the company requires including business loans.
Market Research
Industry:
At the corporate level, events range from small in-house meetings to trade fairs and product launches. In 2017, 80% of businesses that are overperforming in regards to their company goals will increase their live event budgets next year, and this figure is projected to grow annually. This shows an ever-increasing market for corporate event planning.
Despite the large demand for event planners, there is a significant gap in supply. Icon Events has recognized the market potential and will play actively in this industry. The event planning industry is very diverse as individuals & organizations are constantly in need of someone to take charge of their events.
Start-Up Summary
By conducting feasibility studies through market survey and research, the start-up capital for Icons is minimal. Initial Investment funds came solely through the partners from savings they have accumulated in the past.
It is the plan of the founders to keep the organization debt-free. But realizing that they do not have total control over all the variables, a business loan is a viable option. Also, all the partners and the business have a good credit score ratings.
Customers:
For the first few months of starting, Icon events will focus on corporate events serving 100 guests or fewer. As we gain a stronger foothold in the industry and grow our network of clients and vendors, we will scale up our offerings.
A large section of our target demographic includes privately owned businesses and non-profit organizations. The focus of this segment is as a result of the magnitude of their events and the potential income stream.
Company Advantages:
Our in-house developed software is an all-in-one system that allows our clients to easily connect with their guests. It includes the following features:
Generates a customizable webpage for the event
Allows guests to register and purchase tickets
Provides email management to keep guests informed and connected
Project management that allows our clients to keep track of the status of their event
Ability to survey guests after the event
We have yet to find an event planning software that offers a robust set of solutions in one system. Our in-house software gives us a competitive advantage that allows us to quickly set up events for our clients and use its automated features, so our clients can offer a personal touch to their guests with minimal time and effort.
Icon events will excel in the market segment it has chosen to participate in by providing time-saving services to our clientele while making it seem like they spent years planning for their events. We will also have some members of staff specialize in organizing and planning different types of event. Expert knowledge in organizing several events enables us to strategically optimize cost and produce results at the same time
Our main competitors include private event planning agencies. However, companies who decide to go the DIY option using hotels with conference facilities, as well as the hobbyist who plans occasional events for friends and families are alternatives to our services.
Regulations:
Icon Events must meet all Federal and state regulations concerning business establishments. Specifically, Code of Federal Regulations Title 13, Chapter1, Parts 121, subpart A and B. Icon Events is also required to stay up to date with ADA accessibility requirements, fire codes, and safety regulations for locations.
Product Line
Services:
Icon Events provides all-inclusive packages, so executives and business owners can do what they do best: work in their companies. We plan the event in its entirety (time, location, cost), solicit bids from contractors (caterers, photographers, etc.), coordinate hospitality (food services, rooms, transportation), coordinate the event (speakers, sessions, etc.), quality control (inspect venue), and a host of other services.
Clients will find Icon Events experienced in the following types of events:
Seminars and conferences
Company retreats, parties, and team building events
Luncheons, board meetings, and shareholder meetings
Product launches and trade shows
Our event planning contract requires a 50% deposit upon signing. The remaining balance is due 21 business days before the event date.
Marketing & Sales
Marketing Strategy
Our growth plan is based on marketing and strategic networking, some of the marketing strategies we will adopt include.
Networking: An effective method of finding new clients is through networking. We will use a combination of asking for referrals and introduction from the individuals we already know, as well as join a networking group such as BNI or the local chamber of commerce.
E-mail Marketing: We will reach out to customers is by sending them customized emails. Emails have proven to be one of the most effective digital marketing strategies for customer retention.
Business Cards: We will print and issue out business cards to our customers and potential clients.
Advertising: Banners, billboards, radio are some of the advertisement channels we will adopt in publicizing our business.
Mixers: Tradeshows are a great way to get a business name out in mass. We'll host a booth at strategic networking mixers quarterly. At our manned booths, we'll collect names, business cards, and garnish a quick understanding of the types of businesses we encounter.
Sales Strategy
The need for an event planner happens well before the event is advertised. Therefore, it's important for Icon Events to be the first name in companies' minds when they think of hosting an event. Some businesses and organizations are constantly putting on events. It's apparent that many are using the DIY strategy or have event planning agents which are lacking. We will proactively solicit their business. As part of our strategy, we will together packages to show them what their revamped event could look like with our assistance.
Our early focus will be aimed at for-profit businesses because we know and understand what they need… more paying customers. Our packages will show them how to get more consumers at their events, as this will be the most effective way to show them the return on investment they will receive from using Icon Events.
Final thoughts on an Event Planning Business Plan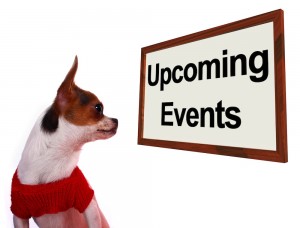 The upfront costs of an event planning business can be minimal. You may find the biggest expense for most event planners is the cost to market and get the business name out. When developing your event planning business plan, be sure to keep this in mind. If no one knows about your business, it's difficult to be profitable. Therefore, pay special attention to the marketing portion of your event planning business plan. Because it's a very hands-on type of business, getting your face up front and center is imperative.