NOT ONLY HAVE CONFIDENCE WHEN YOU GO TO INVESTORS, BUT ALSO GIVE THE INVESTORS THE CONFIDENCE THEY NEED IN YOU AND YOUR BUSINESS
WE CAN HELP YOU DISCOVER EXACTLY WHAT YOU NEED TO OBTAIN THE FUNDS TO START OR GROW YOUR BUSINESS AND BUILD A HEALTHY FOUNDATION FOR YOUR COMPANY
Have you been reluctant to seek small business lending for any of the following reasons?
You've been in business less than 2 years

You're credit rating is less than perfect

Banks are asking you to come up with 25% or more in cash but you have less

You're struggling to put together the required business plan or financial projections

You've been denied for traditional bank lending

You just don't know where to start
When it comes to the Small Business Lending Industry, getting denied is easy… simply go to the lender unprepared with little knowledge of what it takes to get approved. And Voila! You've got your loan denial letter. Even when you think you know what lenders want, getting a business loan approved may not be so straight forward. As a result, gaining loan approval can be complicated and frustrating.
You know you have a great business idea, but those with the money to get you started don't recognize the potential of your company at your word. Even more discouraging is the lenders generally won't take the time to sit down with you to talk you through the step-by-step process of gaining their approval.
This can make getting the funding you need to get started seem not only difficult, but impossible at times.
Get Started
Gaining the confidence of lenders isn't always so straightforward
Let us help you improve your odds of obtaining a loan
Get Started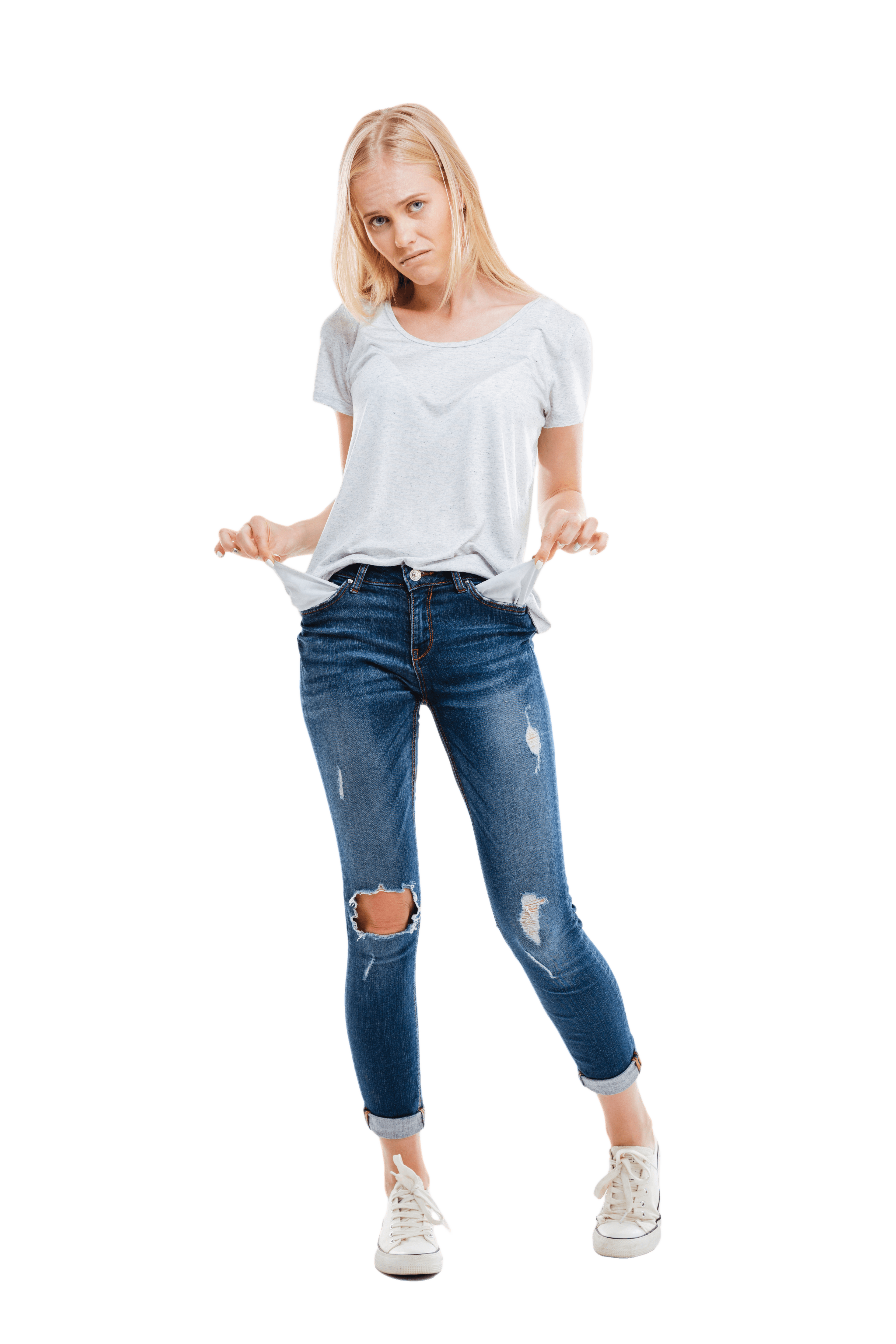 Purpose of Investor-Ready Business Plans
Investors typically won't even consider providing funding to you if you don't have a solid business plan. Whether you're applying for traditional bank lending, gap lending, grants, angel investors, or other funding opportunities, having a solid business plan can be the difference between a "yes" or a "no." Your business plan has the potential to open doors that would not be otherwise available.
When it comes to investors, one of the most important aspects of the business plan are the financial projections. Yes, your idea is important and all the other details that go into the business plan. However, let's really look at the word "investor." According to the Cambridge dictionary, investor means "a person or group of people that puts its money into a business or other organization in order to make a profit." Your financial projections give them an idea of if your business is going to be profitable to them. Keep in mind, profitable isn't always about how much money your company will make for the investor, but it could be. Depending on the type of funding you seek, the profits can be in supporting a community, job development, or some other element that supports the missions of a speciality group.
The importance of a SOLID Business Plan
If you've ever gone on a road trip to an unfamiliar destination, you know how important navigation is. You likely use a map, GPS, voice navigation, a buddy who's familiar with the location, or some other method. The point is, you probably have guidance to reach your destination. When it comes to your company, your business plan is like a roadmap. Your vision for your company is the destination. Trying to build a successful company without a vision or business plan is equivalent to starting a long journey to some place grand but not knowing what that place is our how to get there. Basically, it amounts to crossing your fingers and hoping you happen upon an amazing place by coincidence. That serendipity will grace your and your business.
Here's the flip side. Companies with business plans are twice as likely to succeed. Considering the challenges of starting, running, and growing a profitable business, you want to have a business plan that'll double your chances of developing a healthy business. Doesn't the time, effort, money, and resources you put into your company deserve a return on investment? Well, you increase your odds with a business plan.
The Right Tools For The Right Solution. Every Time.
14-DAY, NO-HASSLE, MONEY-BACK GUARANTEE
We're Here To Help Your Business Get Funded!
Work with a knowledge business advisor who can deliver what investors want to see
*3-Year vs 5-Year Projections
You may notice that many companies offer business plans with 3-year projections. Here at Backbone America, we provide 5-year financial projections. We do this for several reason. First, no one has more invested in your business than you. It's the bulk of your time, energy, reputation, resources, and money that's on the line. We provide 5-year projections to help you budget, give you a bit of peace of mind, and prepare for the future of your business.
Next, investors not only appreciate 5-year projections, sometimes investors require 5-year financials. Investing in a business is a long-term strategy. Investors realize it takes time for new businesses to gain momentum and pay off debt. Therefore, it's important to investors to see your business has the potential to survive the long haul.
Though there are other reasons for using 5- vs 3-year financial projections. This final one mentioned has to do with taxes. 5-year financial projects are practical on an IRS level. In most cases, your business will need to show profitability 3 of the last 5 years to meet the IRS guidelines that you're running a business, not a hobby. Your 5-year projections will give you an idea of the cash flow needed to satisfy the IRS 3 out of 5 year rule.
Are you great at words but rather not deal with the numbers? Financial projections are our speciality. We'll interview you to identify the numbers we need. Then, we put together financial projections that meet bank and investor standards.
Financial Projections
($941 value)
Investor-Ready Audit
Pre-Bank Session
Post-Bank Follow Up
5-Year Financial Pro Forma
Our Money Back Guarantee
**GROWTH POTENTIAL PACKAGE
The growth potential package includes four reports.
Industry Matrix

 Performance Scorecard

 Profitability Report

Growth Potential Report
Individually, these reports would cost $299 or $599 for all four. It's included in the Start Your Business Right Program at no additional cost.
View annual financials, median statistics, chart ratios, and more of your industry competitors or peer group as defined by your selected demographics
Review a snapshot of your company's financial state - liquidity, profitability, asset efficiency, and growth - compared to industry peers.
Evaluate your profitability performance using a primary measure of the earning power, Return on Asset Investment, and determine how to best increase sales and/or decrease expenses
Determine how fast your company can grow given your capitalization structure and financial performance compared to industry peers using revealing measures of Sustainable Growth rate and examine was to improve growth potential