Individual Business Development Coaching
Individual Business Development Coaching offers a very personalized and customized experience. We focus on the areas you've identified as most important to you. These sessions are totally about you and what you need to move forward in your business or other areas.
This is a one-on-one experience… just you and Coach Renee. Renee commits herself to be completely present for you, so you can work through any roadblocks that might be hampering your success.
Renee's expectations for you, so you can receive the maximum benefits from your coaching sessions.
Be fully committed to the coaching process
Accomplishing the tasks you've set for yourself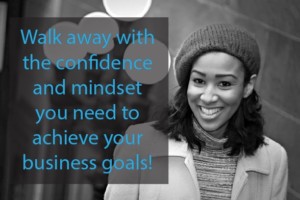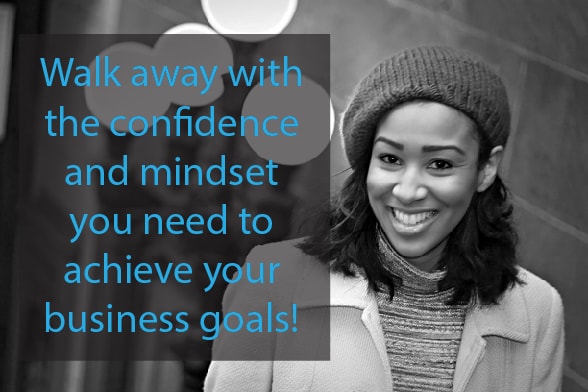 Clients who need immediate results.
Clients who are working with high stakes (business launch just around the corner, business turnarounds, high employee turnover, etc.)
Clients who need a high level of accountability to achieve positive outcomes.
Clients who have the education foundation but aren't progressing.
Clients who prefer one-to-one versus group settings.
Personalized attention that allows us to drill down on your strengths, weaknesses, and personality traits that make you uniquely you.

The areas of focused are specifically tailored to meet your needs at the time you need it.

You get more attention and accountability versus what's offered in group session.
The focus is totally about you without having to worry about the concerns of others in a group environment.
You receive more time with me versus sharing time with a group of other individuals.
Individuals who are not willing to put in the work
Individuals who are unwilling or unable to fully commit to the coaching process
Individuals who are not ready to make a significant investment in themselves
Individuals who still think they can do it alone
Individuals who want to use coaching as a substitute for mental health services
Individuals who have ready excuses or someone to blame for not moving forward
I ONLY work with individuals who are ready to make the necessary changes to realize their visions
If you're that person, let's get started.
Breakthrough Laser Session
90-Minute Laser Coaching
Your "Breakthrough Laser Session" is an intense, highly focused Business Development Coaching that offers a very personalized and customized experience. We focus on the areas you've identified as most important to you. These sessions are totally about you and what you need to move forward in your business or other areas. to help you overcome one barrier or challenge in your business. You bring the topic and together we'll work through getting you on a successful path. Your session will help you:
Discover limiting beliefs that stand in the way of realizing your vision
Gain clarity or new perspectives that help you identify opportunities
Identify, understand, and overcome fears that lead to inaction
Identify actionable steps that move you closer to your goals
Run a S.M.A.R.T. Business
4-week Goal-Setting Program
"Run a S.M.A.R.T. Business" is a step-by-step process that helps you create and implement goals that will take your business to the next level. The magic happens not just by setting goals but working to achieve great results. Over the course of 4 Business Development Coaching sessions, you will:
Overcome barriers that block you from accomplishing your goals
Create an action plan to successfully accomplish your goals
Gain a powerful process for conquering future goals
Develop an accountability system to keep you on track
3-Month Business Coaching Program
"Your Roadmap to Success" is a step-by-step process designed to help you build a firm foundation for your business, while also helping effectively achieve your business goals. This program 3-month Business Development Coaching Program will help you:
Clarify your vision, so you can focus on aspects of your business that matter most
Take stock of your strengths, so you can maximize your results
Identify goals that will increase your success
Create a strategic action plan to give your business the momentum it needs to excel
Your Roadmap to Success
Installment plan available(3 monthly payments of $399)
Individual Coaching Includes
Renee coaches her clients to reach their aspirations in a way that is consistent with their values and beliefs. She helps them uncover the issues which are holding them back from achieving their goals and helps turn their focus on fulfilling their true desires.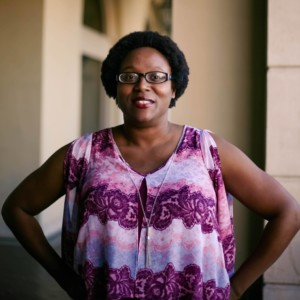 Renee worked with nearly 200 entrepreneurs on their business goals. Together they've started companies, created jobs, and injected $1.18 million dollars into business startup and expansion projects. Her clients are doing great things and working on building strong communities with their successful small businesses.
Earn Rewards by Referring Friends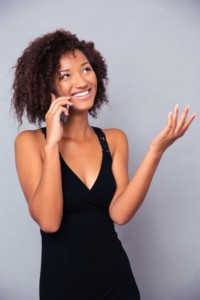 Referral Bonuses
Referrals are a significant portion of my practice. If you feel that our coaching/client relationship has added value to your life and/or business. Consider referring a family member, friend, or colleague, whom you believe will benefit from my services.
Two Referral Options
Option 1: For each referral, you'll earn $50 credit toward a coaching package, and so will your friend.
Option 2: For each person you refer, your friend will receive $50 credit toward a coaching package, and you'll earn $25 after your friend completes 2 coaching sessions. Must be 18+ and have a valid PayPal account for payments.