Business Start-up Checklist
Make sure your bases are covered. This checklist is great for entrepreneurs in the pre-startup stage and for business owners, who want to be sure they haven't missed important business start-up tasks.
Build a strong foundation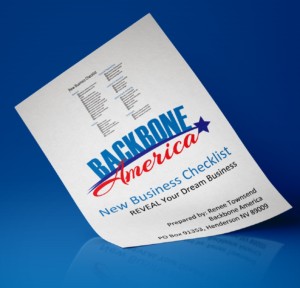 Starting a business is not for the feint of heart. There are a lot of moving pieces, and missing a step can be costly, which is why it's important to know the tasks to setting a firm foundation.
Today, I'm providing you a New Business Checklist.  Use the Checklist to prepare for your business start or even address areas you missed with your startup.