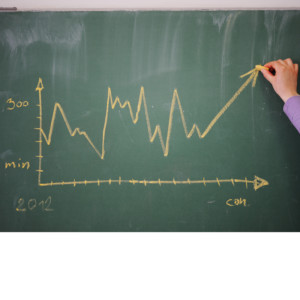 When it comes to an advertising business, the industry is gaining more and more prominence in our society today. This is due to the increasing need to promote and brand your business. In 2017, companies in the United States spent a staggering 197.5 billion dollars on advertisement alone, and predictions were that this figure would grow by 3.8% every year.
If you are creative and are good at networking, then you may have what it takes to run a successful advertising business. Starting your own advertising agency can be a lucrative and rewarding business.
There is plenty of competition in the advertising industry but with creativity, proper preparation, the right network of people, you are primed to make it in the field. I have put together some tips to help set-up your first advertising agency.
Specify Your Goals and Objectives: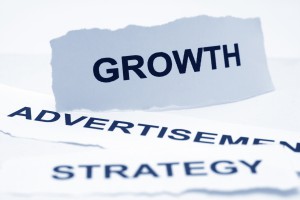 You need to define short and long-term goals/objectives for your advertising business. These objectives will be a major determinant in deciding what business model to operate.
Are you going to be a full-time or part-time business agency? Will you be running your business from home or you will be opening up an office elsewhere? These are some of the decisions that will be influenced by your set business goals. Others include office size, staff strength, budget, expenses and other important decisions.
Also, you need to decide on the niche within the advertising industry that you would specialize in. The advertising industry is wide and it covers different aspects of marketing and promotions. Some of the areas of specialization in the industry include TV and Radio Ads, Digital Ads, Mobile Ads, video advertisement, banner advertisement, print media and lots more. It's not necessary to stick to just one area. Some areas complement one another. For example, print media, radio, and TV advertisement may go well together.
Take Advertisement Related Courses:
Formal education isn't really a requirement for starting an advertising agency but there are certain professional certifications that would be an addition to you and your firm. These certifications will go a long way to show your commitment & professionalism.
Certifications in an advertisement related course improve your ability and credibility. The more advertisement related courses you take, the more likely you are to be hired. I strongly recommend one or more of the following certifications for you:
IAB Certification
Marketing Management Certificate
Google Analytics Certificate
Google AdWords Certification
Education in a few other aspects of the advertising business can help you manage your company better and improve your returns.
Design courses will help you produce visual & animated advertisements. Without this skill, you would require the services of a graphics designer to create pictorial ads.
Finance and Inventory Management courses will help you better manage your finances, organize your business and even gives you a deeper insight into how a business is run.
Keep Up with the trends in the Advertising Industry: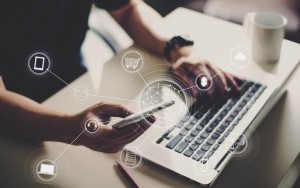 To become successful in the advertising industry, it is important to keep up with the trends and innovations shaping the industry. Taking advantage of these changes is a key factor in the success of any advertising agency as newer and better strategies are being adopted daily.
One of the ways to keep up with these trends is to subscribe to the relevant periodicals in the advertising industry. You can also attend talks and conferences to see the new advertising methods that your competitors are adopting.
Build a business plan:
One of the first, and perhaps most important thing to do when starting any business is to construct a business plan. A well-thought business plan is the foundation of a successful advertising agency. A detailed business and operations plan go a long way in securing a business loan or convincing an investor to invest in your agency.
A business plan is very crucial to the success of your business and I have outlined a few tips to get started on developing a solid plan in this article. A solid business plan helps you develop accountability, maximize profit, set focus and goals, manage expenses and set realistic milestones for your business.
A detailed business plan contains the following information.
Your target demographic and Competitive Analysis: you have to outline your target market and their population to gauge your business reach. You should also document a short summary of your competition, market share, and your competitive advantages
Product and Services your advertising agency will offer
Pricing Strategy
Company Information
Sales and Distribution plan
Promotion and Advertising Strategy
Financial Outline
Check back on Friday, where I'll provide you an example advertising business plan example.
Acquire Business Capital:
What is a good business idea without capital? It is time for you to decide where business funding will come from. Depending on the size of your firm, advertising agencies generally do not require a huge amount of capital to startup, they can even be run from the comfort of your home. If you do not have sufficient funds to startup your agency, there are several options for funding your startup, they include;
Savings
Friends and family
Banks & Credit Unions
Angel Investors and Venture Capital Firms
Corporate Programs
Grants
Crowdfunding
Check here for detailed information on funding your business.
Create an Online Presence: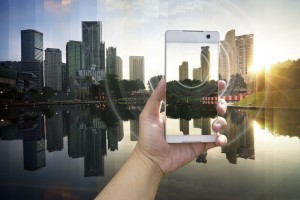 The internet is more important to the success of any business now than ever before. Having a strong online presence is an effective promotional strategy, as a large chunk of your target market is internet users. Plus, it'll show you know what you're doing in your advertising business.
One of the steps to creating a good online presence is having a functional website that outlines your business portfolio and contact. You should constantly update your website as a show of professionalism. An outdated website makes your business look unreliable. If you can't gain traction with your own website, how can potential consumers trust you to gain it with theirs?
Market Your Advertising Business: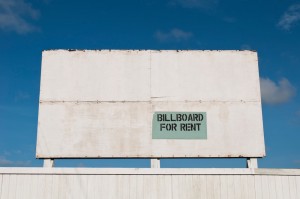 This brings us to marketing your own firm. You should not be too busy devising excellent marketing strategies for your clients while failing at promoting your own advertising business. As an advertising and marketing expert, one of the most important gigs you will ever have will involve branding and market your own business. This is the only way you are going to create a good presence for your business, both online and offline.
When you are creating strategic marketing campaigns for your agency, make sure you draft a compelling profile for your business and that you include your work experiences and your professional certifications.
Ask for referrals:
Now that you have started your advertising business, it is time to find clients. You should ask friends, families, and clients to recommend you to other people in need of your services. Inform all your contacts that your advertising agency is open for business and you are looking for clients. Referrals are one of the most effective strategies for growing your customer base. When starting out, it is important that you take advantage of your immediate network.